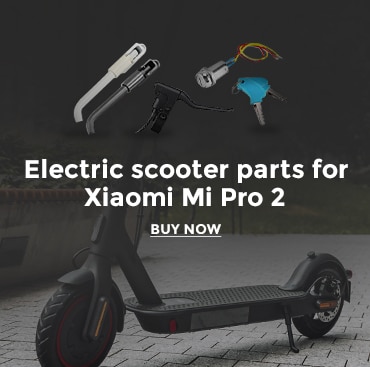 Xiaomi Mi Pro 2 accessories and upgrades
In addition to Xiaomi Mi Pro 2 spare parts, we also offer a wide catalogue of accessories and upgrades which will help you to have an unique and exclusive electric scooter. Some of them are fluorescent tyres that glow in the dark, mudguards of different colours and many more upgrades.
Escooterfix, your online store for MI electric scooter Pro 2 parts
Xiaomi is one of the most popular electric scooter brands in the word and Mi Pro 2 is the most complete model thanks to its design and power. At Escooterfix we offer a complete range of parts and accessories for this model in order to offer you the best quality and durability.
We trust in our products so we add one year warranty on all of them and also a 30 days return policy if you are not satisfied with your purchase. Start customizing your Xioami Mi Pro 2 at the best price with our spare parts and accessories.