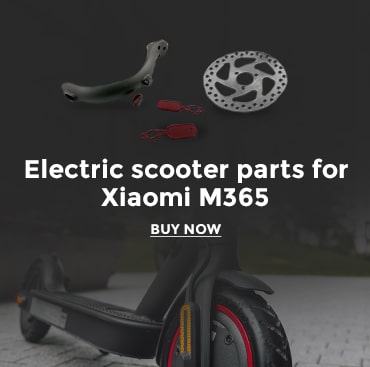 Xiaomi M365 accessories and upgrade parts
Besides Xiaomi M365 parts, we have a complete range of accessories for this electric scooter. Xiaomi scooters are very easy to repair and add more accessories or parts. Only with a simple box of regular tools you can do almost every repair.
In Xiaomi M365 accessories and addons, you can customize your electric scooter. For example, you can personalize it with fluorescent tyres that glow in the dark, fenders of different colors, hook covers, stickers… discover all the options and make your Xioami M365 unique.
Escooterfix, experts in M365 parts and accessories
If you are looking for the best quality in Mi M365 parts, Escooterfix is the place to be. We offer a complete catalogue of spare parts and accessories. As we completely trust the quality of our products, every product has a one year warranty and a 30 days return policy.